Product Description
Non Invasive Ventilator Breathing Machine
BPAP System (Y/U Series) is a Bi-level PAP (Bi-level Positive Airway Pressure) device, which is intended to provide non-invasive ventilation for patients with obstructive Sleep Apnea (OSA) and Respiratory Insufficiency. These devices are intended for adult patient by prescription in the home or hospital/institutional environment. This device is not intended for life support. The optional Heated Humidifier used with the Y/U Series together is indicated for taking humidifying and heating air from the device. The optional SpO2 module used with the Y/U Series together is indicated for monitoring the patient's SpO2 and pulse rate auxiliarily.

Features:
· At only 7 lbs, is lighter than the market-leading life support ventilator1
· Feel more secure at home knowing healthcare providers can monitor your therapy remotely*
· User-friendly menu and touch-sensitive big button feature make it easy to operate
· Alarms alert caregivers when a potential issue with therapy arises
· The security you need to enjoy life: The lightweight design and up to 16 hours** of continuous portable power allows you to confidently get out of the house with the series of life support ventilators. And for added peace of mind, it enables physicians and HMEs with access to your therapy data* to better manage and improve your care
· Timely intervention for the best care: Designed with simple, yet smart technologies so that you receive personalized care every step of the way. With a variety of therapy options, you can rely on a ventilator designed to adapt to your changing condition and breathing needs. And a wide range of alarms are available to give you peace of mind.
· Simple and convenient: Easy to use and adapts to your unique needs and lifestyle! You can quickly switch between mouthpiece ventilation or mask without changing adapters and easily move between programs. You'll also receive a notification when servicing is required.
·Extended battery life: An internal battery provides patients up to 8 hours of extra backup power if needed. A maximum of two external batteries have the capacity to deliver up to 16 hours of continuous, portable power.

Type: non-invasive ventilator, elder care products
Brand Name: RMS
Model Number: Auto CPAP
Place of Origin: Shenyang, China (mainland)


SPECIFICATIONS
Dimensions & Weight (Approximate)
• BPAP = 7.2" L x 5.4" W x 4.5" H (185mmL x 138mmWx 115mmH)
• BPAP = 2.2 lbs (1KG)
• BPAP with HUMIDIFIER = 7.2" L x 10.8" W x 4.5" H (185mmL x 275mmWx 115mmH)
• BPAP with HUMIDIFIER= 3.8 lbs(1.74KG)


Characteristics
• Universal Power Supply >> Input Range 100-240 V, 50-60 Hz
• Average Sound Level >> Less than 30 dBA
• Pressure Range >> 4cm to 30cm H20 (±1 cm H20)
• Ramp Time >> 0 to 60minutes (5-min increments)
• Modes: CPAP,S,S/T,T
• Inspiratory Sensitivity: stalls 1~6 ,Auto
• Inspiratory Sensitivity: stalls 1~6 ,Auto
• IPAP Rise Time:100~600ms (100ms Adjustable)
• Monitoring Parameters: IPAP,EPAP,Vital,Leak, Minvent, RR
• Alarm function: tube off alarm,minute ventilation alarm,apnea alarm,respiratory rate alarm,power failure alarm
• Screen size: 4.3" TFT
• Inspiratory time: 0.5~3sec (0.1sec Adjustable)
• respiratory rate : 2~40 bpm


Ramp Start Pressure >> 4 to Min EPAP Pressure (User adjustable)
• Altitude Compensation >> Automatic
• Comfort Technologies >> Smart-Flex
• Leak Compensation >> Automatic
• Auto Star >> Yes


Heated Humidifier Characteristics
• Water Capacity >> 300ml at recommended water level
• Heater Settings >> 1 to 6


IN THE PACKAGE
BPAP30 main machine, Heated Humidifier ,Carrying Case, Filters (2 Reusable Foam Filters Included, Optional Ultra Fine Filters Available Separately), 6-Foot
Performance Tubing, Printed Users Manual, Power Cord & External AC Power Supply, 2 Year Manufacturer's Warranty (BiPAP Only).

Our Company

Shenyang Maisi Medical Technology Co., Ltd. is a high-tech emerging modern enterprise specializing in the development, production, sales and service of respiratory diagnosis and treatment and electronic products. It is a domestic company with core technology covering 2 major respiratory therapy equipment.


The company is headquartered in Hunnan High-tech Development Zone, Shenyang City, Liaoning Province. The company covers an area of more than 6000 square meters. The current main products are high-flow respiratory humidification therapy equipment (HFNC), non-invasive ventilation therapy equipment (BiPAP AutoBiPAP and Auto-CPAP) . The company's products have passed the US FDA, EU CE, RoHS and South Korea GMP certification, and strictly implement ISO13485, ISO9001 and national and industry related standards in every link of development and production. The product quality is stable and reliable, and has been universally recognized by customers all over the world.

The company's technical core backbone is composed of a team of technical experts from the fields of domestic information technology, automation control, machinery manufacturing and medical technology. The company has good cooperation with Air Force Aviation Medical Research Institute, China Medical University and other well-known domestic units.

Since its founding, Maxx Medical has forged ahead and has become a brand influential enterprise in the field of respiratory support in China. To create the future and not forget the original intention, Max Medical will strive to become an excellent brand of respiratory support in China.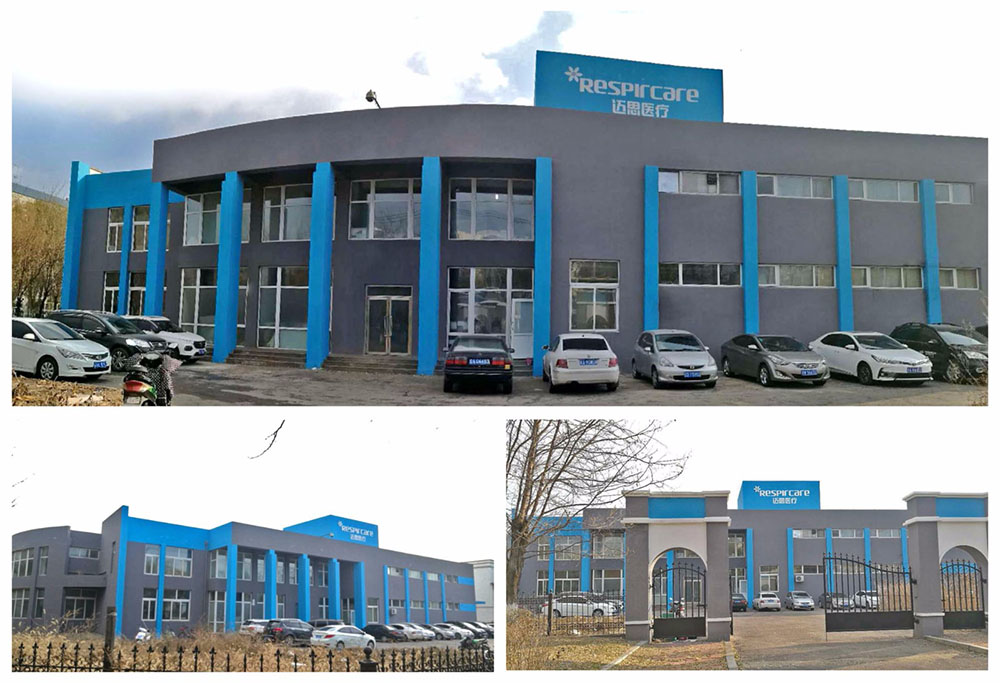 Maisi has many years of experience in product development in the respiratory therapy industry, and has won a number of patents. The perfect after-sales service has brought us more and more users and sold to more than a dozen countries and regions. Based on the principle of good quality and customer first, we will dedicate effective and reliable products to customers with superb and innovative technical strength, advanced equipment and good service attitude.

Use advanced technology to serve clinical respiratory medicine and seek welfare for patients with respiratory diseases.
With professional integrity, we provide advanced, convenient and economical sleep and breathing treatment programs for patients with respiratory diseases.


FAQ
1. Are you a manufacturer or trading company?
RE:We are a manufacturer specilized in respirtory products,including noninvasive ventilators, HFNC and oxygen concentrators.

2. Do you have any certification?
RE:We are CE and EN ISO 13485 approved and FDA is in application and will be available in near future.

3. How long is your product warranty period?
RE:2 years.
Shenyang RMS MEDICAL TECH CO.,LTD
RMS MEDICAL TECH CO.,LTD Incorporated in 2011, we have become a leading company in the Research and Development of products for noninvasive ventilator and high flow respiratory heated humidifier . The existing full-time staff of 95 persons, research and development team ,20 persons by experienced electronic engineers, mechanical engineers, test engineers, product clinical research based on the Beijing medical university first affiliated hospital of respiratory medicine.
Company Name: Shenyang RMS MEDICAL TECH CO.,LTD
Representative: Chen Shaochun
Product/Service: Noninvasive Ventilators , Oxygen Concentrators , High Flow Respiratory Heated Humidifiers , Respiratory Ventilators , Medical Oxygen Concentrators , High Flow Heated Respiratory Humidifiers
Capital (Million US $): 6,202,400RMB
Year Established: 2011
OEM Services Provided: no
Factory Location: No. 10-4, JinHui Street, Hunnan New District, Shenyang, China
Contact Person: Mr. EDDIE
Tel: 86-24-31682686